You are going to love these. I mean it.
In my last post I told you about Vivian Howard's latest cookbook, This Will Make It Taste Good, and about the various "flavor heroes," she calls them, that she relies upon in her restaurant and home cooking. To make this recipe above, however, you have to make one of her flavor heroes, the one she calls the "Little Green Dress." Hereon referred to as LGD! I suppose that's a take on every woman's need for a "little black dress," except that here, the color is decidedly green, not black.
The flavor hero recipe has a preponderance of Castelvetrano olives in it, plus shallots, garlic, vinegar, capers, some anchovies (which you don't taste at all – but you know – anchovies are one of the umami flavors), fresh parsley, fresh mint, EVOO, hot sauce and salt. You pour this into a clean glass jar, and if you haven't used it within a few days, pour a little layer of EVOO on top so it doesn't spoil. It will keep for several weeks that way.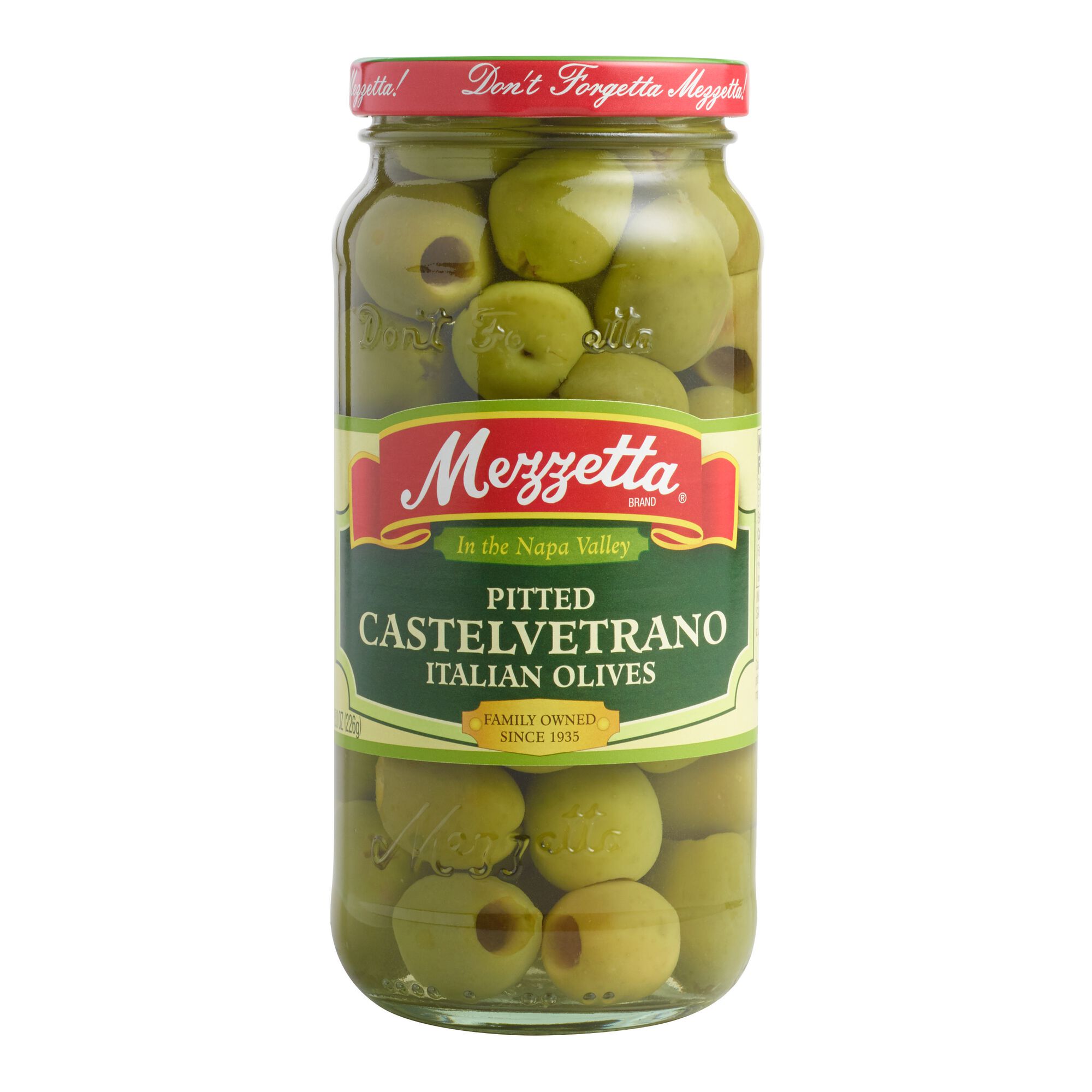 If you're not familiar with Castelvetrano olives . . . well, they're a more ripe olive than the traditional green olives – not in color, just in how they pickle them, I guess. They have a milder flavor and they're not as piquant (sour).
Once you make this flavor hero, then you add some of it to – – in this case it's canned tuna, a little bit of mayo, and some minced celery and you've got a fantastic lunch. Vivian slices avocado and puts that on the cracker first, then piles it with the tuna salad. I forgot the avocado that day, but I made it again the following day, and used some avocado on one, and a sliced egg on the other.
You may THINK this is not worth the trouble, but I'm tellin' you, it is. I don't think I've ever had canned tuna taste this great. I'm serious. When my friend Cherrie and I got together to make three of the flavor heroes, we made this tuna salad cracker for our lunch. Cherrie and I were both blown away by how flavorful it is. FYI: I buy the line-caught Wild Planet albacore tuna from Costco (blue can, in a stack of about 5).
But, I do need to tell you about Wasa crispbread crackers. I remember them vaguely from my youth – my mother used to buy them. I have no recollection what we ate them with. They come in various grain flavors – I bought the whole grain. They're not a good cracker to eat by themselves – even Vivian Howard says they taste kind of like cardboard. But they have a very unique characteristic (not mentioned in the book) that once you pick up that little slate of cracker, piled with goodies, you can bite into it without risking cracking the whole cracker and making a big mess. It stays intact as you munch on down. I suppose you could make the tuna salad and use other crackers, but I'm certainly a fan now, of Wasa crackers. I don't know whether all grocery stores have them – I finally found them at my small, independent market near me.
It's been two days since I had this for my lunch, and as I write, I'm craving another serving of those tuna crackers.
What's GOOD: (the flavor hero, the LGD): so unique, and I hope to find more ways to use it. The cookbook includes many recipes using small amounts of it. (The tuna cracker): it's sensational. I'm craving it. So delicious. Once you have the LGD made, it's so very easy to make the tuna salad and you've got a simple but flavor-packed lunch.
What's NOT: well, if you're not willing to put in the effort to make the LGD, then you won't be able to enjoy the flavor of the tuna snack crackers. I'm telling you, you don't want to miss this flavor puch. FOMO!
LGD printer-friendly PDF and MasterCook file (click link to open recipe)
Tuna printer-friendly PDF and MasterCook file (click link to open recipe)
* * Exported from MasterCook *
Tuna Salad Snack Crackers
Recipe By: Vivian Howard, This Will Make It Taste Good
Servings: 4
10 ounces canned tuna — water-packed, drained, can use up to 12 ounces tuna
1/2 cup celery — finely diced
1/2 teaspoon kosher salt — [might be too much – taste first]
1/2 cup Little Green Dress
2 tablespoons mayonnaise
1 large avocado — halved, pitted, peeled, sliced
Juice of one lemon
1/4 teaspoon salt — optional
8 whole Wasa Fiber Whole Grain Crispbread
NOTE: if you don't have avocado, sliced hardboiled egg will do. One of the big benefits of Wasa crackers is that when you bite into them, they will not break apart in your hand.
1. Place drained tuna in a medium bowl and break apart some. Stir in celery, salt, Little Green Dress (LGD) and mayonnaise. Stir well. Set aside.
2. Cut avocado into slices and squeeze lemon juice over avocado and season with the 1/4 teaspoon salt. if needed.
3. Divide avocado slices on crackers and spoon tuna mixture on top. Serve immediately. Two slices make a very adequate lunch portion.
Per Serving: 327 Calories; 19g Fat (41.9% calories from fat); 21g Protein; 37g Carbohydrate; 16g Dietary Fiber; 27mg Cholesterol; 980mg Sodium; 1g Total Sugars; 1mcg Vitamin D; 81mg Calcium; 4mg Iron; 725mg Potassium; 134mg Phosphorus.
– – – – – – –
* * Exported from MasterCook *
Little Green Dress
Recipe By: Vivian Howard, This Will Make It Taste Good
Servings: 20 (approximate)
2 medium shallots — peeled
2 cloves garlic — peeled
2 tablespoons red wine vinegar
2/3 cup Castelvetrano olives — pitted
1 1/2 tablespoons capers — rinsed
2 anchovy fillets — oil-packed
1 bunch Italian parsley — about 1 cup
1/2 cup fresh mint — packed
1/2 cup EVOO
grated zest of one lemon
1/4 cup fresh lemon juice
1 teaspoon hot sauce — [I used Frank's]
1/2 teaspoon kosher salt
NOTES: Spoon on baked potatoes, dollop on steak, roast chicken, lamb, pork or fish. Add to salad with creamy cheese., on scrambled eggs, on top of soup, with guacamole on toast, in chicken, potato or egg salad, on top of deviled eggs, simmer with ground meat for tacos, spread on top of pizza, as filling for quesadillas. Or thin with oil to make a vinaigrette.
1. In a small food processor, puree shallots and garlic, then stir in a small bowl with red wine vinegar. Allow to pickle for awhile, about 20 minutes before continuing. Set aside.
2. Mince pitted olives, capers and anchovies in food processor. Transfer to a medium bowl. Pick leaves and smaller stems from parsley and mint and mince in the food processor. It may take awhile to get it all processed. Transfer herbs to the bowl with olive mixture.
3. Add vinegar-shallot-garlic mixture, olive oil, lemon zest and juice, hot sauce and salt to the bowl with everything else. Stir it all together and let this puddle of green sit for a minimum of 30 minutes. This will keep for a month in a sealed container in your fridge as long as you submerge it with a layer of olive oil.
Per Serving: 52 Calories; 6g Fat (92.7% calories from fat); trace Protein; 1g Carbohydrate; trace Dietary Fiber; trace Cholesterol; 96mg Sodium; trace Total Sugars; trace Vitamin D; 7mg Calcium; trace Iron; 22mg Potassium; 4mg Phosphorus.